Hoy vine para invitarl@s a tomar el té! ¿Quieren a venir? Espero que sí, porque he contratado al mejor pastelero de la ciudad jijiji... Si vamos a comer cosas ricas, queremos que nos lo prepare el mejor, no? Así que traje al chef más cotizado y a su ayudante de cocina...se gastan un estilacho que hay que ver. No tiene ninguna importancia que sean monos, he? Lo importante es su sazón.

El presente kit incluye 8 papeles, 3 mesitas, 1 silla, 4 cerezas, 5 pastelitos, 2 fresas, 2 tazas de té, 1 tetera, 1 mantel, 2 cucharitas, 5 cintas con sus moños, 4 monosos pasteleros, 1 ayudante de cocina y 3 marquitos de galletitas. Todos los archivos están en formato PNG y pesan 14 Mb.
Hi! is tea time! do you want to eat cupcakes with me?
I brought a group of expert monkeys in bakery so... they will cook for us!
Sincerely you are invited!

Elements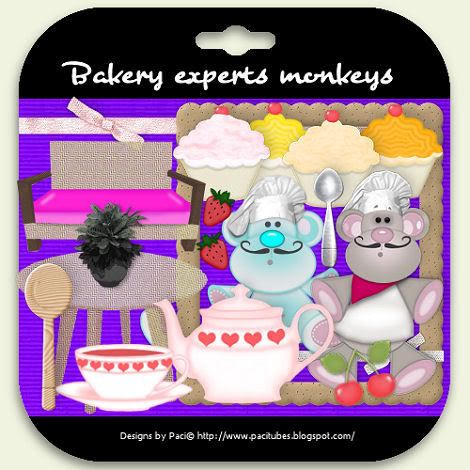 Papers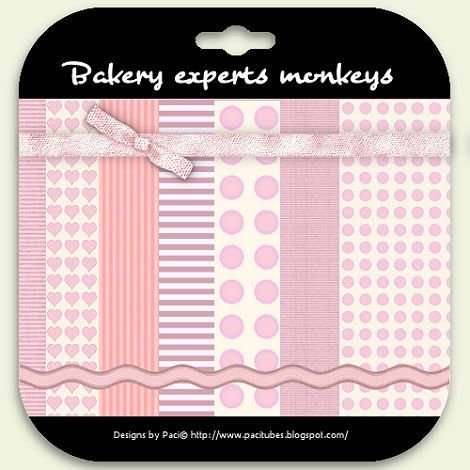 This "Monoso" kit contains:
8 papers
4 cherries
5 cupcakes
2 strawberries
2 teacup
1 teapot
3 tables
1 chair
2 spoons
5 ribbons
3 cookies frames
4 "Monosos" monkeys cheff
1 special monkey helper
Example:
You can do something like that with this kit: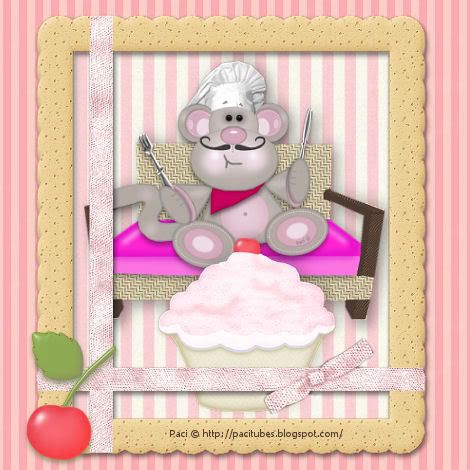 PNG format files. 14 Mb.
From 4Shared: