Holaaa! Feliz fin de semana! Hacía mucho que no l@s mimaba regalándoles un kit completo, así que decidí hacer una nueva serie de mis Pacitoons, que en este caso incluye nuevos trolls acompañados de unas ranitas. El kit consta de 51 elementos y 15 papeles tagger size. Más abajo dejo algunos ejemplos de que lo que pueden hacer con él e incluso las máscaras que utilicé. Espero lo disfruten! Besitos y hasta la próxima!
Pacitoons 2: "Frogs and Trolls" Freebie
This kit contains 52 elements and 15 papers:
12 Frogs
5 Trolls
4 Frames
1 Umbrella
2 Flowers
3 Trees
2 Frog ponds
1 Sun
3 Ducks
and much more!
(not all elements shown)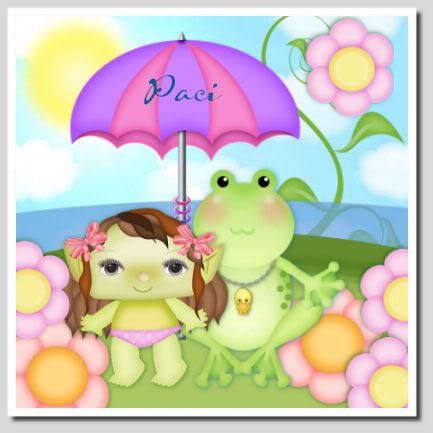 You can grab it from 4shared
HERE.
Aquí les dejo las masks que utilicé para hacer los ejemplos anteriores: