Hi! Remember when you were a kid and wanted to go to the circus on Saturday afternoon? Well, you weren't the only one that felt that way!

Relive

those

days

with this

fantastic

kit.

"Biggest Circus in the world" contains clowns, jugglers, ring master, lion trainer, monkeys, trains, cages, circus tent and

and much more!

Touch Me and Paci made this kit together! Personal Use. Full Size. 230 MB. PNG and JPEG files. 300 dpi resolution. Full quality.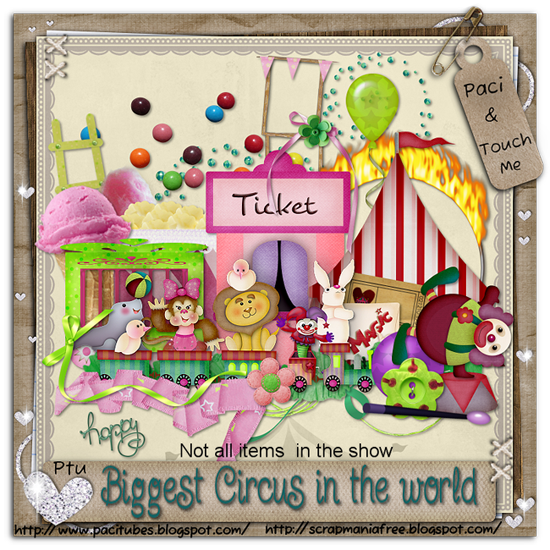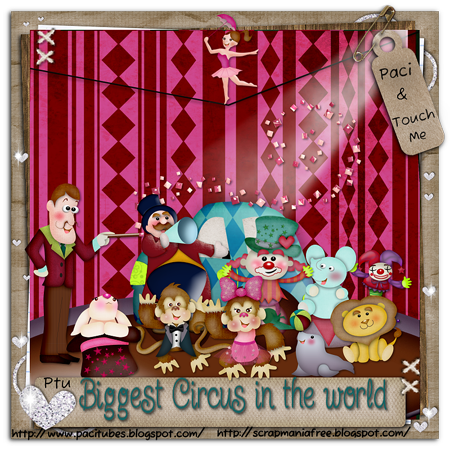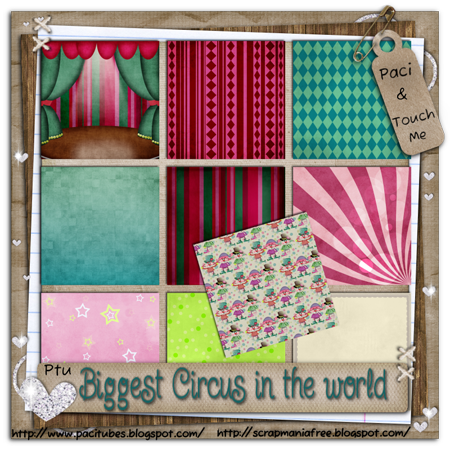 You can purchase at:
Quick Page Freebie made by my lovely friend Rose aka Touch Me: